Source from: http://gossipgalore.forumarena.com/
8days interview with

wayang

dawn: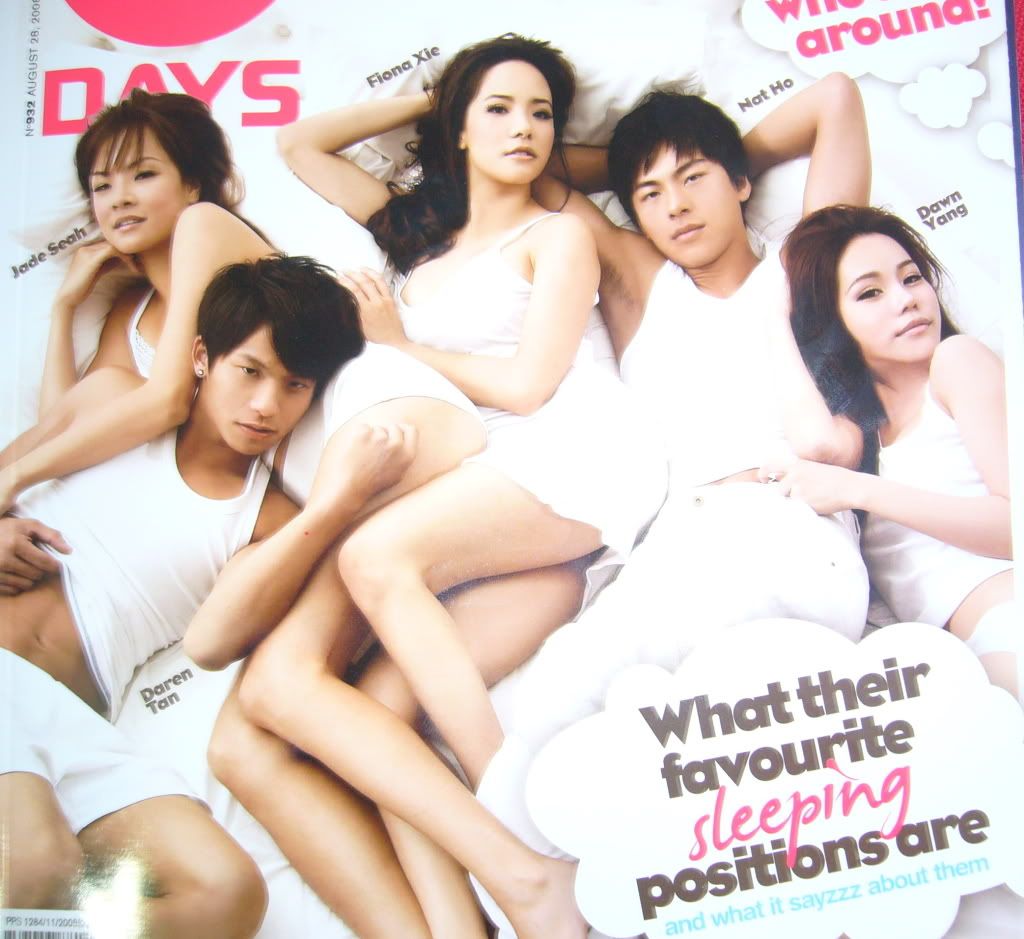 Meanwhile, ingenuous blogger Dawn Yang just beams beatifically and nods politely to their bantering, happy to be part of this big sleepover.

Q: Lose any sleep over

Xiaxue

?
A: No. i did stress about it, but

i'm

at peace. it's ongoing, so you have to stay tuned.

i've

never felt any animosity towards her, so her strange attack was uncalled for. we were just doing our own thing. i don't see why we can't exist in harmony.



Q: Sleepwear of choice: sexy lingerie or t-shirt and shorts or nothing


A: Sexy lingerie. a nightie. or slips and a camisole.

i'll

spend a lot of money on lingerie only if it's drop dead sexy

.



Q: what she likes her partner to wear in bed: boxers or

PJs

or nothing
A: boxers and a t-shirt.

i'm

conservative, okay!"



Q: what's in her bedside drawer? toys and other "goodies" / condoms / bible?


A: on my bedside table are the bible and our daily bread [a religious booklet].





Teehee

! I cited source unlike someone who only plagiarised and try to pass it out as their own!



Personal opinion:


I think Monkey is trying too hard to fit into the innocent "child-like" image that she had in mind! But

opps

, nobody is buying it this time!
And how does it feels to be the ugliest next to all the good looking celebrities you disses anonymously on the forum?